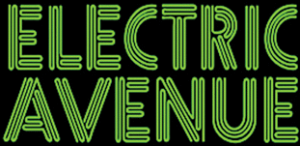 We gonna rock down to Electric Avenue, and then we'll take it higher
The new grade 3 downhill trail that is under construction now has a name, which is Electric Avenue.  This trail will wind its way down from the top of 4 degrees down to the start of Weta, in a similar location to where the old Choppers trail used to be.
Our next dig morning is Sunday the 11th December and we would love to see some new faces to help so we can get it finished and rideable as soon as we can.  Turn up to the Woolshed at the end of Stratton Street at 9am for a shuttle up to the trail.  Morning tea is also provided.